{"event":"productAddWishlist","product_add_wish_list":{"product_category_level_1":"Nutrition sant\u00e9","product_category_level_2":"Types de th\u00e9","product_category_level_3":"Th\u00e9 Blanc","product_id":"ENGLISH-TEA-SHOP-PUR-THE-BLANC-BIO","product_name":"Pur th\u00e9 blanc Bio - 20 sachets","product_brand":"English Tea Shop","product_marketing_label":["Bio"],"product_client_notation":4.285714285,"product_client_notation_number":42,"product_price":4.5,"product_is_in_stock":true,"product_sku":"12353"}}
Pur thé blanc Bio - 20 sachets
Thé blanc, récolte délicate au coeur de Ceylan. Bio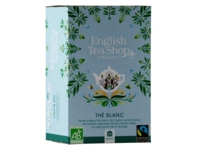 English Tea Shop
Pur thé blanc Bio
20 sachets
{"event":"removeFromCart","localisation":"layer panier","product_remove_from_cart":{"product_category_level_1":"Nutrition sant\u00e9","product_category_level_2":"Types de th\u00e9","product_category_level_3":"Th\u00e9 Blanc","product_id":"ENGLISH-TEA-SHOP-PUR-THE-BLANC-BIO","product_name":"Pur th\u00e9 blanc Bio - 20 sachets","product_brand":"English Tea Shop","product_marketing_label":["Bio"],"product_client_notation":4.285714285,"product_client_notation_number":42,"product_price":4.5,"product_is_in_stock":true,"product_sku":"12353","quantity":1}}
{"event":"addToCart","list":"layer panier","product_add_to_cart":{"product_category_level_1":"Nutrition sant\u00e9","product_category_level_2":"Types de th\u00e9","product_category_level_3":"Th\u00e9 Blanc","product_id":"ENGLISH-TEA-SHOP-PUR-THE-BLANC-BIO","product_name":"Pur th\u00e9 blanc Bio - 20 sachets","product_brand":"English Tea Shop","product_marketing_label":["Bio"],"product_client_notation":4.285714285,"product_client_notation_number":42,"product_price":4.5,"product_is_in_stock":true,"product_sku":"12353","quantity":1}}
Voir mon panier
{"event":"addToCart","list":"product detail","product_add_to_cart":{"product_category_level_1":"Nutrition sant\u00e9","product_category_level_2":"Types de th\u00e9","product_category_level_3":"Th\u00e9 Blanc","product_id":"ENGLISH-TEA-SHOP-PUR-THE-BLANC-BIO","product_name":"Pur th\u00e9 blanc Bio - 20 sachets","product_brand":"English Tea Shop","product_marketing_label":["Bio"],"product_client_notation":4.285714285,"product_client_notation_number":42,"product_price":4.5,"product_is_in_stock":true,"product_sku":"12353","quantity":1}}
{"event":"popinDisplay","popin_name":"Add to cart"}
Bio
Pur thé blanc Bio - 20 sachets en détail
Réf. 12353
Description
Composition
Mode d'emploi
Certifications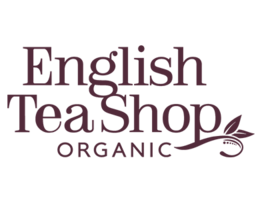 English Tea Shop Souhaitant partager son amour du bon thé, English Tea Shop propose une gamme variée de thés d'excellence, bio et équitables, exclusivement originaires du Sri Lanka. Cultivés dans les jardins les plus réputés de l'île de Ceylan, par de petits producteurs locaux attachés à leurs terres, les produits English Tea Shop sont le fruit d'un judicieux assemblage tout artisanal entre grands crus bio et saveurs gourmandes des fruits bio. Thé vert à la grenade, thé blanc à la myrtille et thé vert mêlé aux fruits exotiques offrent ainsi des tasses des plus équilibrées et des plus savoureuses qui renferment toute la richesse du terroir de l'île du thé.
Les produits English Tea Shop
Vos avis sur Pur thé blanc Bio
Note globale
4,3 /5
sur une moyenne de 42 avis
Meilleur commentaire
THE
THE FIN et DELICAT
par Helene, 65 ans
Dernier commentaire
Pur thé blanc Bio - 20 sachets
Agréable mais sans plus
par Viviane, 61 ans
Lire tous les avis (42 avis)
Articles recommandés
Beaucoup ont également regardé ces articles, on pense que vous pouvez aussi être intéressé !